Special Tour: Perfume Pagoda, the shrines of Vietnamese Buddhist
[ Duration: 1-day tour ]
About 60km outside from the centre of Hanoi to the South, lies one of the most popular religious sites in Vietnam. The Perfume Pagoda actually consists of a series of Pagodas built inside grottoes.
The sacred shrines are typical of Buddhist shrines found all over the world, but their unique context and importance to Vietnamese Buddhist – who show up in the springtime in large numbers – make the perfume pagoda an abligatory stop in Vietnam's north.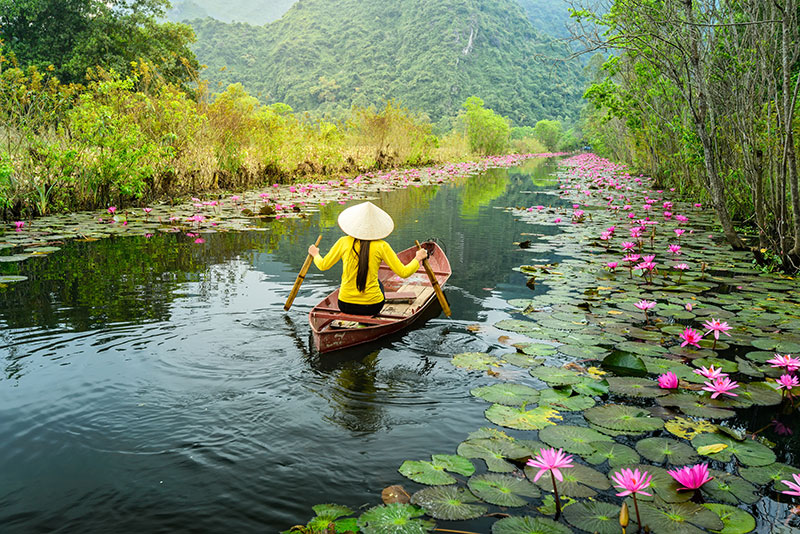 1. ITINERARY
7:45 - 8:30: We pick you up at your hotel and depart for the Perfume Pagoda.
10:00: After about 1,5 hours traveling by bus, we will arrive Ben Duc boat harbor then we take one hour boat trip – rowed by local people on the stream named Yen. When we arrive to the main Pagoda, cave on the top of the highest mountain in the range by cable car on short hiking – up to the main cave on the summit (2.5km) to visit a beautiful cave in Huong pagoda's complex.
After visiting the cave, we go down to a local restaurant for lunch, thenvisit Thien Tru pagoda to know the featured religious architecture of Vietnam.
15:00: Back to the local boat.
16:00: Getting on the Bus.
18:00: Arrive to Hanoi and finish the tour.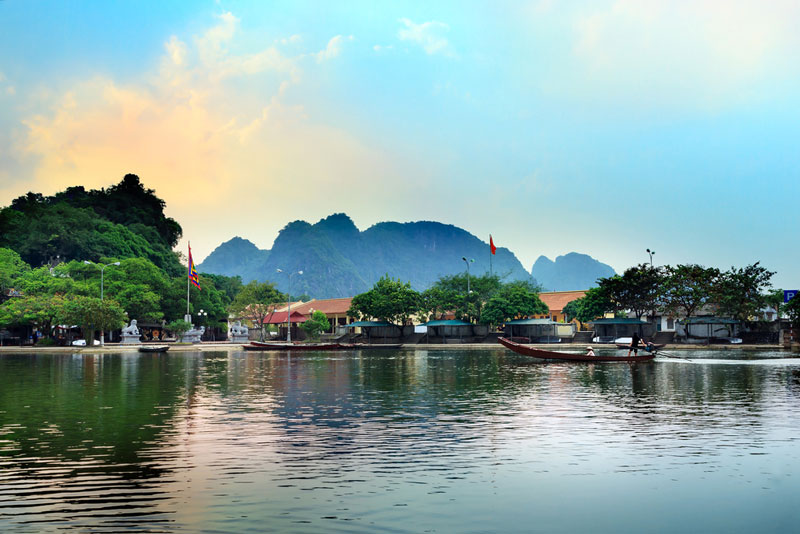 2. INCLUDED
- Transportation Fordtransit 16 Seats or county 29 seats with A/C.
- Free 01 bottle water.
- Enthusiatic, experienced drive & English speaking guide.
- Lunch.
- Entrance fees.
- Insurance.
- Visiting tickets
3. EXCLUDED
- Drink at lunch.
- Personal expenses, tips & gratuities.
- Cable car (option); One way: 100.000 / Two ways: 140.000
4. WHAT TO BRING
- Appropriate clothing for the season.
- A hat and sunscreen.
- Comfortable clothing and footwear for walking.
- Sense of fun and adventure.
5. THINGS TO KNOW WHEN TRAVELING
- Do not buy from street venders.
- Do not use service from street venders or brokers.
- Do not give children who on street money or candy.
- Ask before taking photo.
- Take a legal taxi with the help of the tour operator.
6. ACCEPT PAYMENTS