Special Tour: Bac ha Market Tour
[ Duration: Sunday only ]
Located about 76 km from the train station, Bac Ha is a remote district of Lao Cai province. Bac Ha market which takes place every Sunday is famous for the originality and authenticity that the traders still preserve.
It is not simply a place for buy and sell but also an opportunity for people from different ethnicities to come and meet, for relatives to reunite after a long time missing, for women to demonstrate their beautiful handmade traditional costumes and even for youngsters to find their dates. To reach the market, many ethnic vendors have to walk a long distance passing mountains and hills.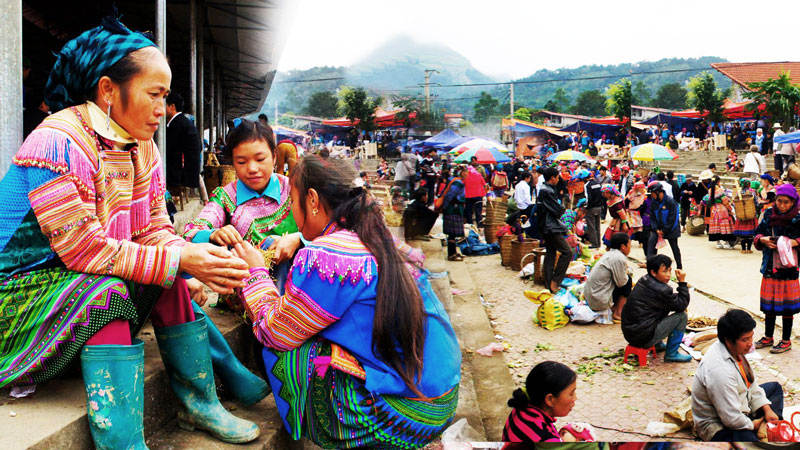 1 Day, Sunday Only
The Bac Ha market is one of the largest markets in the northwest region of Viet Nam and is only open on Sunday. It is situated about 110km from Sapa or about 2.5 hours away by bus and is worth every second of the ride.
You will have a guide on the tour that will be available for any help you might need while you have approximately 2 free hours to explore the colorful market. The market itself is a gathering place for the many ethnic minority tribes such as the Flower H'Mong, Dzao, Tay, Nung and Phu La to trade and sell their wares and it is always full of life. It is most well-known for providing handmade goods, many different types of lacal wines, local food as Thang Co Ngua ( Horse stew), and for trading animals including horses, dogs, brids, snakes, goats, and especially water buffalo.
After shopping in the market, you will have luch in Bac Ha and return to the bus to visit a Black H'Mong village near the market. You will spend over a half-hour in the village where you can learn more about the culture and ways of life the ethnic minority tribes unique to this region.
On the return towards Sapa you will see border of China from the city of Lao Cai where large amounts of industry and shipping take place. You will visit a small pagoda in Lao Cai where the lacals go to pray for their ancestors and families. Your tour will end with transfer back ta Sapa or Hanoi by way of Lao Cai.
NOTE: You were in Sapa town. You could book this tour.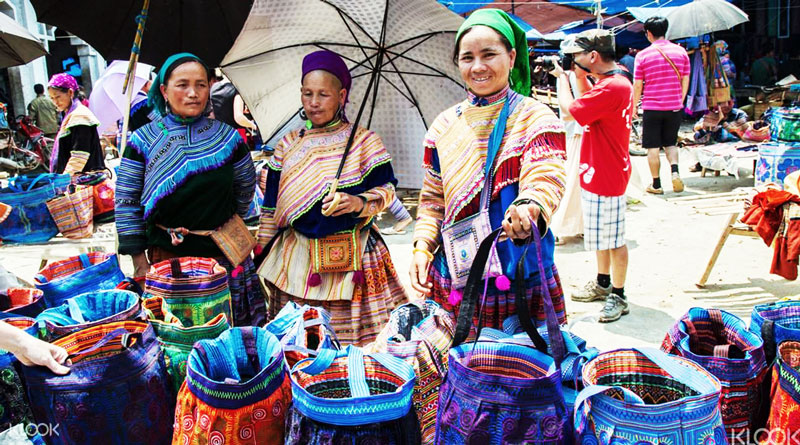 1. INCLUDE
- Transportation as programme
- English speaking guide during the tour (enthusiastic, experienced)
- Meals as mentioned on itinerary.
- Entrance fees.
2. EXCLUDE
- Insurance, Visas
- Other personal expenses (tip, laundry, drink with meals,...)
3. THINGS TO KNOW WHEN TRAVELING
- Do not buy from street venders.
- Do not use service from street venders or brokers.
- Do not give children who on street money or candy.
- Ask before taking photo.
- Take a legal taxi with the help of the tour operator.
4. ACCEPT PAYMENTS