Sapa Tour: Easy trek Lao Chai - Ta Van with homestay and transfer by Bus
[ Duration: 2 days/ 1 night ]
You will trek for 2 days through Lao Chai - Ta Van village, it is a favorite destination for those who are interested in homestaying tourism and experiencing cozy atmosphere at houses of ethnic people thanks to the fact that the village is homeland of various communities of ethnic people.
The road leads to Ta Van village that is small and narrow. Along two sides has a fertile terraced field which adorns by the green of corn and rice. When visitors come to Ta Van village, they will not be amazed at the simple beauty of the houses in the village. Previously, Ta Van based on the customs and characteristic of the Giay in Lao Cai. They live together at the bottom, mountains, the valleys, along streams. They rarely live in the mountain or the top. Because living in a same local, according to historical process, the Giay is influenced by the culture of the Tay, Thai, Nung about language, home, dress and some cultural activities…
"This schedule included five-star round-trip bus ticket from Hanoi to Sapa"
Home Stay only
Price: 95 USD
Single room: None
4-Star hotel package
Price: None
Single room: None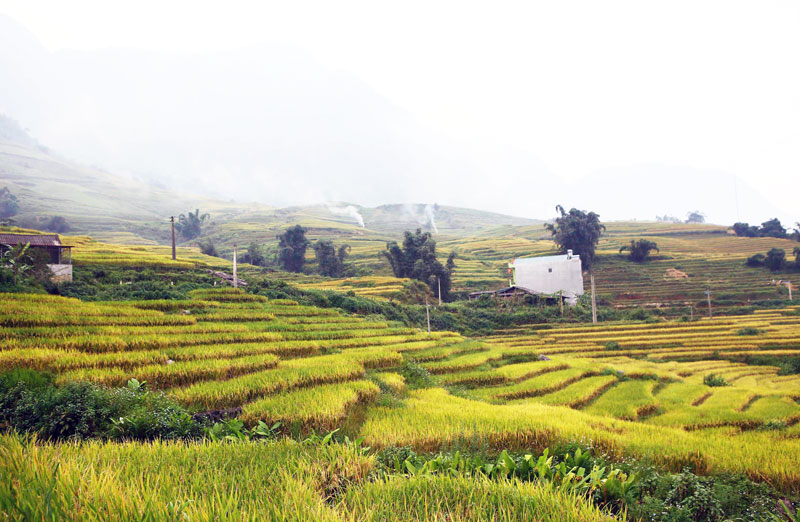 Day 1: Sapa - Lao Chai - Ta Van village - Muong Hoa valley (-/ L/ D)
06:30: Free pick up at your hotel in the Old Quarter of Hanoi and transfer to Sapa Express' Office, No.12 Ly Thai To Street.
07:00: Start departure to Sapa. The tour guide will explain to you about the trip and Sapa. Then you will be served mineral water and some snacks.
Along the way, you will have chance to contemplate the beauty of northwest mountains that terraced fields are sparkling in sunlight or dim in thick fog. Have a short break for 30 minutes then continue the trip to Sapa.
12h30: Arrive in Sapa.
14h00: You will begin yours 12 km trek on small trails down the Muong Hoa Valley toward Lao Chai village of Black H'mong ethnic people. Here we will discover their daily life and how they make traditional clothes, handicraft, indigo... We will visit the biggest valley which provides the best view for golden rice terrace fields in Vietnam. After Lao Chai we walk to Ta Van village of Giay people. It is a small group of ethnic people in Vietnam with a rich culture and beautiful houses located on rice paddy fields.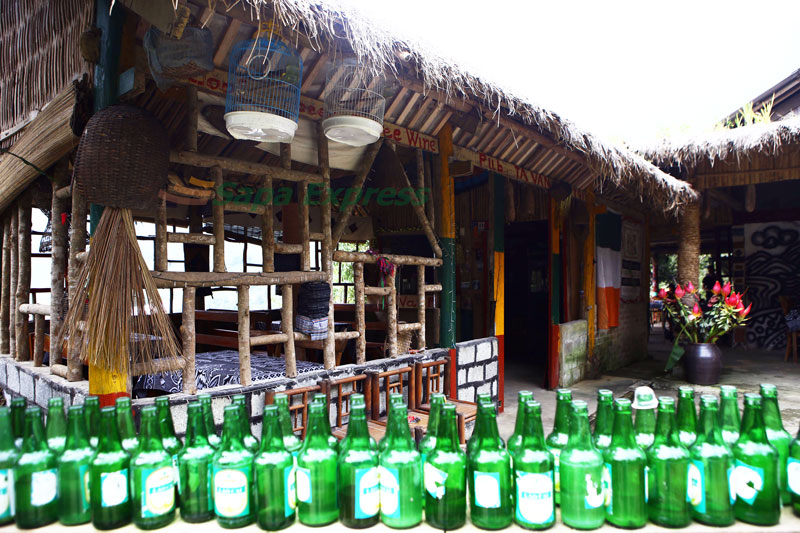 Lao Chai & Ta Van Villages, about 8 km from Sapa town, where black H'mong and Dzay people are living, it is also the beginning of the valley which is called Muong Hoa. From a high point of the main road, great view of the whole villages open wide to offer the marvelous panorama views, backed by high mountains and facing the river. Here you will enjoy the fresh air, see terraced fields and stream, discover and visit some of Black H'mong families. You will have a welcome feeling at any house of the hospitable people there. You can interact them, learn about their culture and customs…
Dinner and overnight at homestay with a local family in Ta Van village.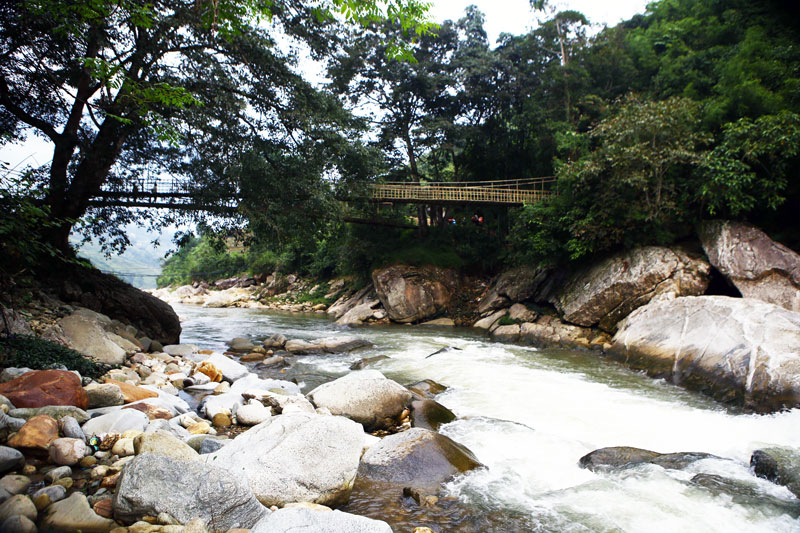 Day 2: Ta Van - Dzang Ta Chai villages - Hanoi (B/ L/-)
After breakfast, we continue to visit Red Dzao people at Dzang Ta Chai village where we also see a waterfall. The Red Dzao women have very colorful red embroidery and coins on their clothing. On their head they wear a red scarf. Some of them have shaved off their eyebrows because of a nice Red Dzao Legend.
We will walk to the rice paddy fields where we'll have a nice photo session of the amazing surrounding landscapes. A trek through the bamboo forest soon follows which gives you the experience of Vietnam tropical jungle. Along the way, we will stop by a waterfall to have a panorama view of Dzang Ta Chai village and have lunch. Then walk to the main road to take a bus back to Sapa.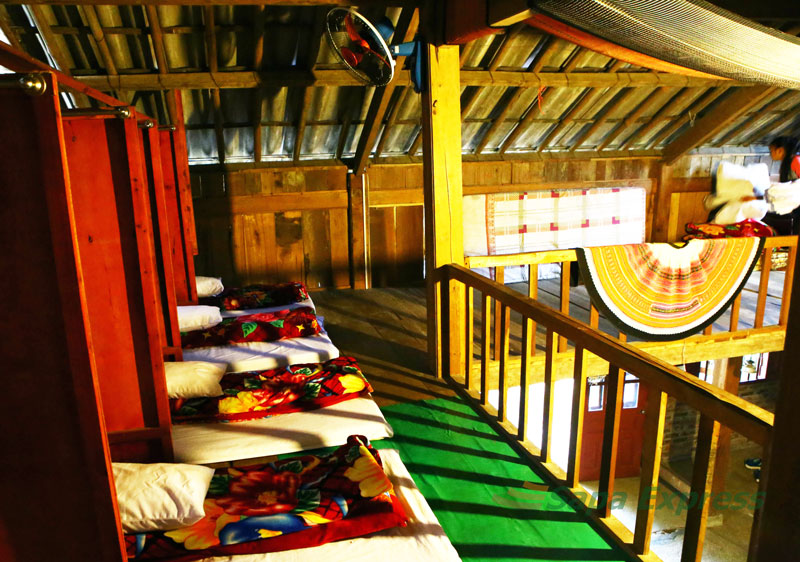 15:00: Back to Sapa and free time at leisure...
16:00: It's time to say "Good bye Sapa!" and drive back to Hanoi. Along the way, once again you have a chance to enjoy the magical beauty of the northwest mountains.
21:30: We arrive in Hanoi.
1. INCLUDE
- Ticket Bus: Hanoi-Sapa-Hanoi - (with air-conditioner, travel blanket, pillow)
- Transportation as programme
- English speaking guide during the tour (enthusiastic, experienced)
- Meals as mentioned on itinerary (B: breakfast, L: Lunch, D: dinner).
- Entrance fees.
2. EXCLUDE
- Insurance, Visas
- Other personal expenses (tip, laundry, drink with meals,...)
3. THINGS TO KNOW WHEN TRAVELING
- Do not buy from street venders.
- Do not use service from street venders or brokers.
- Do not give children who on street money or candy.
- Ask before taking photo.
- Take a legal taxi with the help of the tour operator.
4. ACCEPT PAYMENTS