Sapa Tour: Trekking Lao Chai - Ta Van in Sapa
[ Duration: 1-day tour ]
This tour will brings you to the beautiful Muong Hoa Valley, extends throughout the Lao Chai, Ta Van, Hau Thao, it is a place, along through the mountains is a strange carved stones. Spread over 4 kilometers length, 2 kilometers width with at least 159 stones.
Located in the Sapa region, the village of Lao Chai is currently positioned as a rest spot for tourists trekking onwards to the village of Tavan. Made up of almost entirely Black Hmong families, the only means to which the community has traditionally participated in the Sapa tourism industry is through street vendors following tourists along the trekking routes selling embroidered items. There are also a number of young women who have become tour guides in Sapa due to their ability to speak English.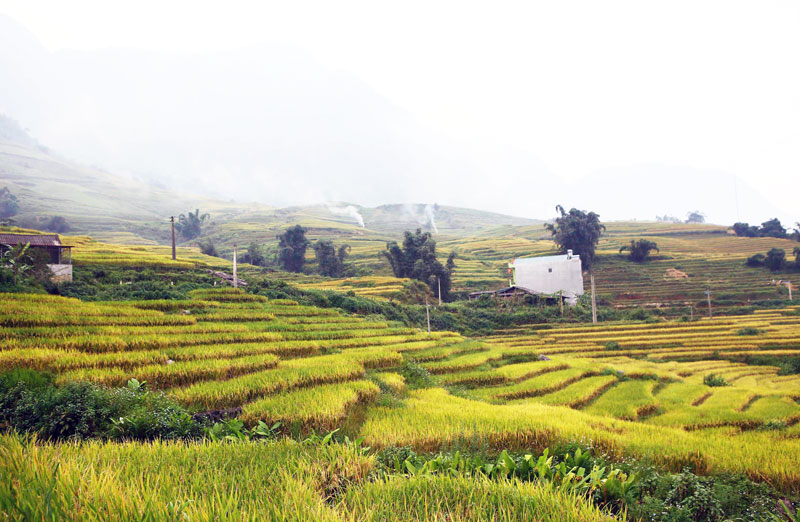 Visting Sapa - Lao Chai - Ta Van village - Muong Hoa valley
9:30: You will begin yours 12 km trek on small trails down the Muong Hoa Valley toward Lao Chai village of Black H'mong ethnic people. Here we will discover their daily life and how they make traditional clothes, handicraft, indigo...We will visit the biggest valley which provides the best view for golden rice terraced fields in Vietnam. After Lao Chai we walk to Ta Van village of Giay people. It is a small group of ethnic people in Vietnam with a rich culture and beautiful houses located on rice paddy fields.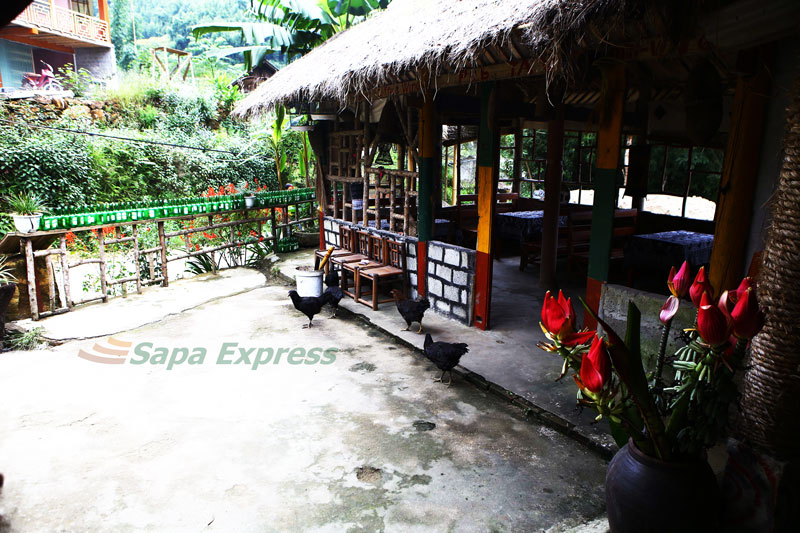 Lao Chai & Ta Van Villages, about 8 km from Sapa town, where black H'mong and Dzay people are living, it is also the beginning of the valley which is called Muong Hoa. From a high point of the main road, great view of the whole villages open wide to offer the marvelous panorama views, backed by high mountains and facing the river. Here you will enjoy the fresh air, see terraced fields and stream, discover and visit some of Black H'mong families. You will have a welcome feeling at any house of the hospitable people there. You can interact them, learn about their culture and customs.
1. INCLUDE
- Transportation as programme.
- English speaking guide during the tour (enthusiastic, experienced)
- Meals as mentioned on itinerary.
- Entrance fees.
2. EXCLUDE
- Ticket Bus: Hanoi - Sapa - Hanoi- Insurance, Visas
- Other personal expenses (tip, laundry, drink with meals,...)
3. THINGS TO KNOW WHEN TRAVELING
- Do not buy from street venders.
- Do not use service from street venders or brokers.
- Do not give children who on street money or candy.
- Ask before taking photo.
- Take a legal taxi with the help of the tour operator.
4. ACCEPT PAYMENTS