Bus Sapa - Ha Noi (cabin one-way)
[ Duration about 6 hours ]
1. Premium Cabin important information
- Interior color: --- --- ---
- Maximum passenger's space size: W:800mm/ L:1800mm/ H:1200mm
- Share your cabin with children (under 12 years old): the surcharge 15$/1cabin/1way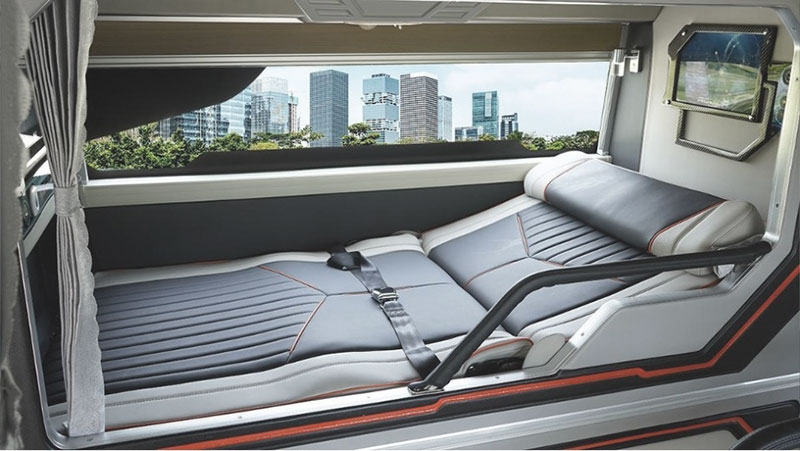 2. Itinerary One-Way
Sapa - Hanoi:
♦ Departure 14:00 PM
13:30: Pick up at 06 Ng. Vuon Treo, Sapa → 14:00: Departure to Hanoi → 15:30: Stop at Km237 Station for 15 minutes, you can take a rest here →17:30: Stop at Km98 Station for 30 minutes, you can have dinner here and rest room also → 19:00: Our bus will pass Noi Bai domestic and international Airports where you can get off the bus (Drop off fee 5$ per group). Noi Bai Airport have 2 terminal: Domestic and International. So if on the bus have both terminal drop off, we will drop off at the terminal - which have more customer. And other terminal can take the Airport transfer bus free services from each terminal to the other. Easy and just take 3 minutes. → 20:00: Arrival Hanoi and stop at Old Quarter of Hanoi, at 70C Nguyen Huu Huan, Ha Noi.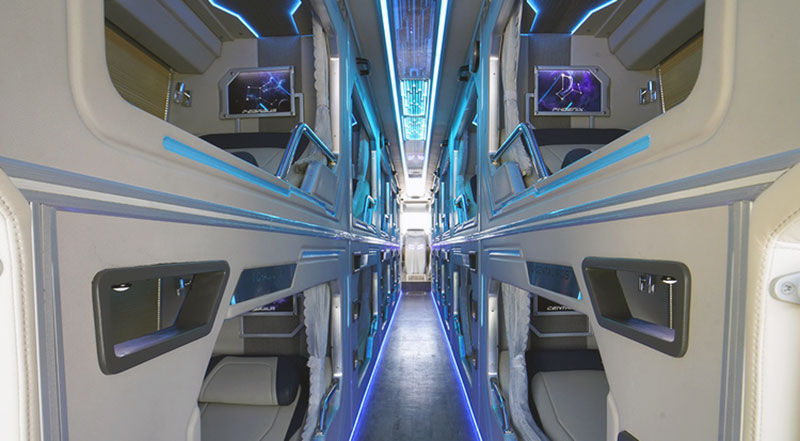 3. Facilities
- Sapa Expres using the Premium Luxury Cabins designed by South Korea, is called "Mobi Palace on the ground" in business class.
- Free pick-up service in Ha Noi Old Quarter
- English speaking tour guide on board.
- Free WIFI acesss.
- Air-conditioner.
- Mineral water.
- Travel blanket and pillow.
4. Note
- 30% surcharge on holidays.
- Children under 5 years old are free (shared seats with parent)
- Children over 5 years old are charged as adults.
5. Things to know when traveling to Sapa
- Do not buy from street venders.
- Do not use service from street venders or brokers.
- Do not give children who on street money or candy.
- Ask before taking photo.
- Take a legal taxi with the help of the tour operator.