Visiting Ham Rong moutain and Cat Cat waterfall
[ Botanical garden ]
HamRong Botanical Garden: dont miss the lovely botanical gardens above the main square in town with their spectacular viewpoint from the top. There are fabulous views of the town and the wider landscape as well as tended gardens to visit.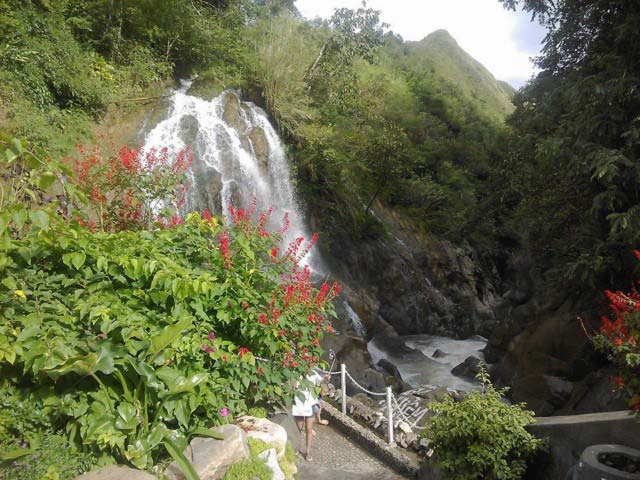 This park is essentially a long cobblestone walkway to the top of Ham Rong Mountain. It's a strenuous climb, but the panoramic vista at the top is well worth tackling all those stairs. Along the way, there are countless potted orchids, beautiful landscaped gardens and a few really tacky statues of cartoon characters like Scooby Doo and Mickey Mouse,...One word of caution, the stone stairs could be treacherous on a rainy or misty day.
Exploring the charm of Sapa by night: enjoy roasted corn, baked eggs beside charcoal fire or go shopping. Especially on Saturday night, we highly recommend a stop at the Love Market which is one of unique cultures of ethnic minorities HMong, Dzao in Lao Cai in particular and North West of Vietnam in general.
Trekking to Cat Cat village: about 45 minutes walking from Sapa, this is the village of the Black H'Mong hill tribe. The village is on the slope of the hill and easy walking, rice and corn are grown here.
Visiting Cat Cat village, you will have a chance to visit a big waterfall on the stream and the old Hydro Electric Power Station built by French people.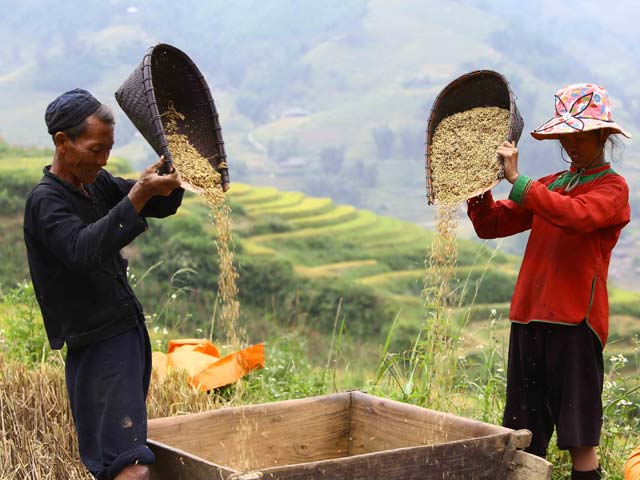 That is the image of young women sitting by looms with colorful pieces of brocade decorated with designs of flowers and birds. When these pieces of brocade are finished, they are dyed and embroidered with beautiful designs. A note worthy is that H'Mong women use indigo plants and leaves to dye these brocade fabrics. And then they roll around and smooth section of wood covered with wax on fabrics to polish them, making their colors durable.