Ninh Binh Tour: Visit Trang An eco tourism and Bai Dinh pagoda
[ Duration: 1-day tour ]
Trang An, the eco tourism attraction located in the East of Ninh Binh, with area of 2000 ha. Bai Dinh Pagoda is one of the biggest one in Vietnam and also of the South East Asia with hundreds of statues.
One day of exploring the attraction takes you through the ancient land enriched with cultural and geographic wonders that recently world heritage site listed. This incredible day trip is an unforgettable experience you should take in your lifetime.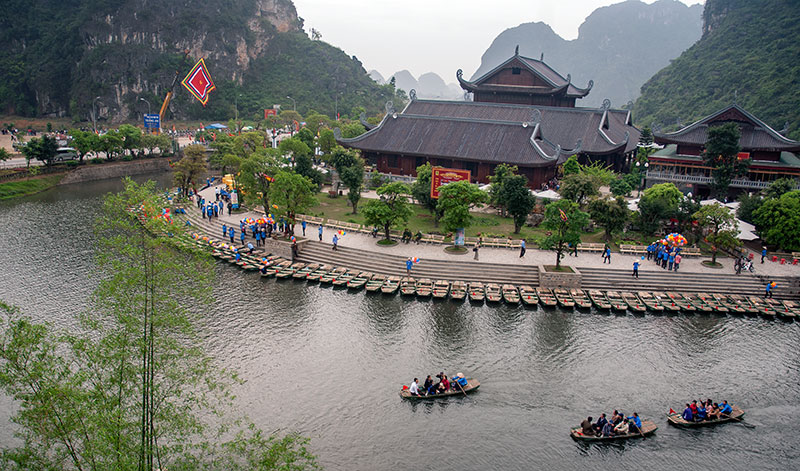 1. ITINERARY (Route 2)
8:00 - 8:30: Tour guide and car pick you up at your address to depart for Ninh Binh province (98 Kms). Start tour Trang An – Bai Dinh Pagoda.
10:30 - 12:00: Arrive in Buddha Prayer place in Bai Dinh Pagoda, the biggest pagoda in Vietnam with 500 La Han statues, biggest bronze Buddha statue in Vietnam with 10 meters in height, 100 tons in weight (You will be tranfer by electric car for 2 ways)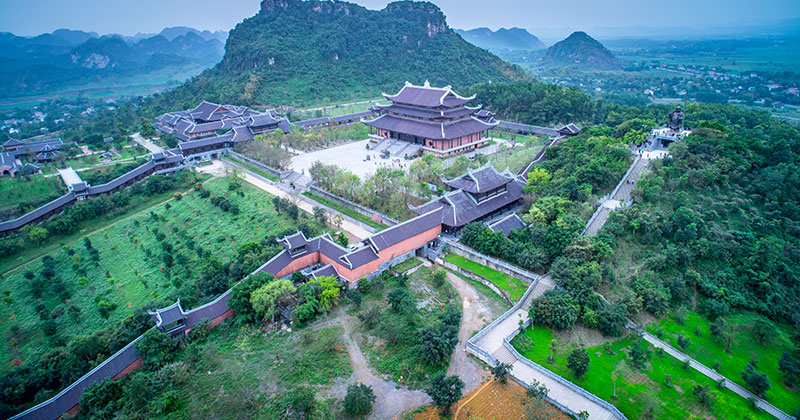 12:30: Have buffet lunch in local restaurant with some local special dishes such as Goat meat with elderberry, pork ….
14:30: Depart to visit Trang An tourist attraction, take boat trip to visit about 4 caves such as: Sang Cave, Toi Cave, Ba Giot Cave, Nau Ruou in mystery and wildness, King Kong Movie set, see scenery of mountain and rivers, explore temple and make a walk over the moutains. Trang An is considered as Ha Long on the land.
16:30: Getting on the car for returning to Hanoi.
19:00: Back to Hanoi at your address, Trang An – Bai Dinh Pagoda Tour ends.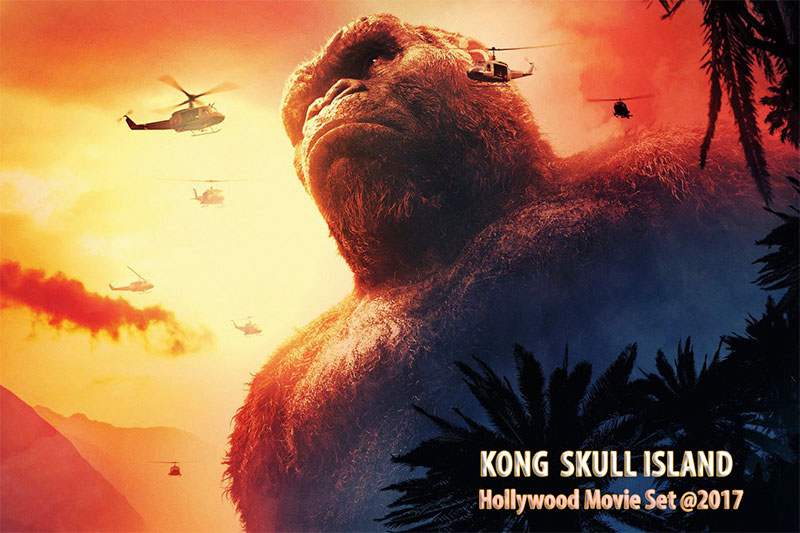 2. INCLUDED
- Transportation Fordtransit 16 Seats or county 29 seats with A/C
- Free 01 bottle water.
- Enthusiatic, experienced drive & English speaking guide.
- Buffet lunch.
- Electric car for 2 ways.
- Entrance fees.
- Insurance.
3. EXCLUDED
- Drink at lunch.
- Personal expenses, tips & gratuities.
4. WHAT TO BRING
- Appropriate clothing for the season.
- A hat and sunscreen.
- Comfortable clothing and footwear for walking.
- Sense of fun and adventure .
5. THINGS TO KNOW WHEN TRAVELING
- Do not buy from street venders.
- Do not use service from street venders or brokers.
- Do not give children who on street money or candy.
- Ask before taking photo.
- Take a legal taxi with the help of the tour operator.
6. ACCEPT PAYMENTS